University tuition can be prohibitively costly. It is not only the tuition fee that drains your bank account, but there are other costs that will add greatly to your total expenditures, such as housing expenses, hotel expenses, and health care costs, among others. There are some other miscellaneous charges that add up to the total. These costs can be saddening for a typical middle-class student, particularly one with working-class parents. Education loans are fantastic, but the ever-increasing interest rates are frustrating. In such cases, any financial assistance can be very beneficial and can make your life as well as your parents' lives easier.
Fortunately, one of the benefits of studying master's is that different forms of financial assistance are provided to eligible applicants. This ensures that students can raise money while continuing their studies. These benefits will result in significant reductions in overall spending. There are different forms of financial assistance available for students to select from and compete for.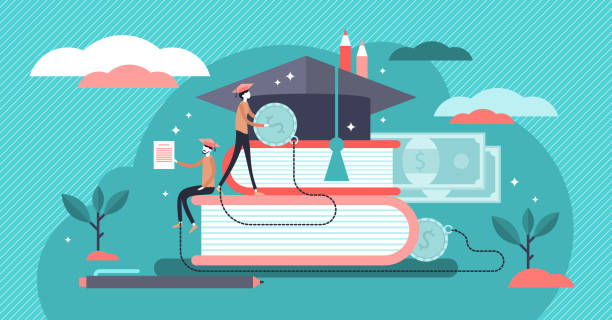 Is it possible to get a Fully Funded Master's program?
Unfortunately, the majority of master's programs do not offer complete or even selective scholarships and stipends to approved candidates. If a master's degree does have funding, full and partial scholarships are usually only provided to the most competitive students. External fellowships for graduate studies are available by organizations such as the Paul and Daisy Soros Fellowships for New Americans, the American Society for Engineering Education, and the American Association of University Women. However, these programs are only available to a small number of people, and complete fellowships for two years of graduate study are rare. In fact, many graduate students accumulate five to six figures in student debt over their master's program's two years.
When a PhD student is admitted to a program, several universities give them an "absolute funding" plan (i.e., a merit-based financial assistance package). A maximum funding package will normally include a full-tuition scholarship as well as a small monthly stipend for three or five years. In return for the honors, doctoral candidates are usually required to work as graduate teaching or research assistants. This function is typically complementary to your PhD research and will provide useful teaching experience.
However, PhD students must live frugally in order to thrive on annual stipends ranging from $10,000 to $30,000 a year. There is still an opportunity loss of going out of employment for six years as opposed to two years. However, if a graduate degree is required for your career aspirations and you are unwilling or unable to borrow the amount required to complete a master's degree, a fully financed PhD may be an excellent option.
How to get a fully-funded Master's program?
There are various types of financial aids available for students to choose from and fight for.
Fellowships and scholarships:
Fellowships can offer an opportunity in a particular field to receive free tuition. Often a fellowship can require you to work in a certain location or area for a short amount of time after graduation, but not often.
Graduate Teaching Assistantship:
Graduate Teaching Assistantship is a collaboration between the student and the department in which his or her department provides the student with financial assistance. In return, in the teaching of the course, the student is expected to support the department/professor. Students can only do this part-time, which means a maximum of 20 hours a week.
Graduate Research Assistantship:
Graduate Research Assistantship is a relationship between a student and a professor (under whom the student is enrolled for a thesis) under which the grant of his/her thesis advisor gives financial assistance to a student. On a research topic provided by the professor, the student is expected to work 20 hours a week.
On-Campus Jobs or Assistantship:
On-Campus Jobs or Assistantship is a relationship between the student (generally international) and the university under which the university offers financial assistance to the student. The student is expected to work part-time (20 hours) a week under such an arrangement. These financial assistantships also finance the tuition fee partly or entirely as well.
Internships:
Internships fell under a grouping that is completely distinct. A student should spend at least 2 semesters in college to be considered for an internship. After that, applicants are entitled to the university to apply for complimentary practical training (CPT) that encourages a student to work full time as an intern for a semester or two in the industry. Internships are a perfect place for the thesis to be sponsored. Students work full time during the internship, so the amount of money they earn is very good.
Only meritorious students who show an aptitude for their respective discipline will enter these placements. A GRA or a TA incentive will lead to a large decrease in student tuition, which may be totally waived off in some situations. Students hoping for a TA or a RA role can contact their respective departments and complete the formalities needed. It is a strict procedure and it may not be feasible for many of the students who aspire to make the grade to do so, as the places are few due to the requirement.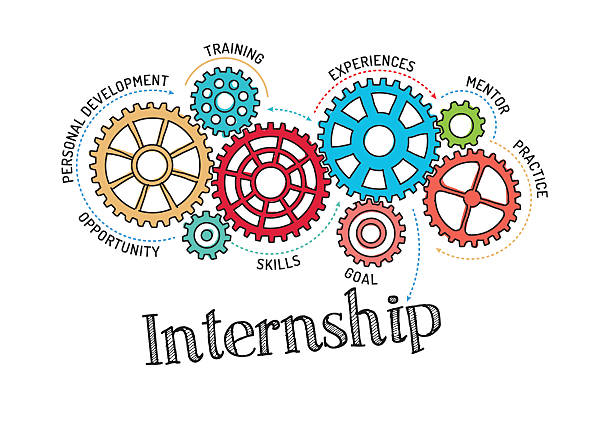 Use your employer's higher education benefit
Education benefits are provided by a tuition assistance program that assists the staff and their families with higher education expenses. It is usually included in an employee pay plan as a bonus and provides payment at graduation or after the course is finished for tuition expenses.
Several major corporations have alliances with nearby colleges and universities. Such partnerships can require the development of services that support the business and its workers the most. Reduced tuition or employee-funded college costs at these schools can help employees who are interested in returning to school.
For starters, if they take undergraduate classes via the online program of Arizona State University, Starbucks reimburses its workers for all tuition expenses not covered by scholarships and financial aid. Convenience store chain QuikTrip pays up to $1,000 a semester of compensation for staff, based on how many hours they work in a store. UPS workers were reimbursed at a number of colleges near 100 of its sites across the U.S. with tuition rates of up to $5,250 a year.
Similar Questions
Do US universities offer scholarships to International students ?
Is there any Scholarships Offered for Online Masters in Computer Science program?