For several job-seeking students, the future is terrifying. Since mid-March, when Covid-19 started pressuring businesses to shutter, 26.5 million Americans have applied for unemployment benefits. Graduates face a competitive labor market, and many have significant student loan debt. Doctoral students who complete their dissertations will therefore forfeit their stipends and fellowships. However, several federal grants and other services are available to assist new graduates.
People and companies will benefit from the Coronavirus Aid, Relief, and Economic Security Act (CARES), which was signed into law on March 27th. The CARES act allocates $14 billion in grants to colleges for existing college and graduate students. More than $12 billion will be distributed to colleges depending on the number of students enrolled. Colleges must allocate 50% of their allocation to students as emergency financial assistance grants. Many of the act's services can provide benefits to recent graduates
What is the CARES Act for Graduate Students?
The CARES Act is a federal law that offers financial assistance to people and businesses afflicted by the COVID-19 pandemic. The Higher Education Emergency Relief Fund (HEERF) was created and financed by the CARES Act to provide emergency financial aid grants. A portion of this federal grant allots funding to Lively Technical College, and a portion of the allotment will be awarded to students who are facing financial hardship as a result of the coronavirus.
Students could use these funds for emergency financial assistance or grants to support critical needs like "food, shelter, course supplies, technology, health care, and child care." The United States Department of Education issued stringent guidelines for determining student eligibility. The amount of money available varied depending on whether you worked part-time or full-time and how much money you needed.
CARES Act Fundings For Higher Education Graduate Programs
A vital cash infusion was provided by the $2 trillion Coronavirus Aid, Relief, and Economic Security (CARES) Act. The bill, which was signed into law in March to combat the COVID-19 pandemic's negative consequences, gives billions of dollars to higher education institutions. Schools were able to offer immediate relief to pupils, resolve major improvements in instruction delivery, and plan to reopen as a result of the funds.
The CARES Act offers higher education institutions with a variety of financing options, including:
The Higher Education Emergency Relief Fund (HEERF) has a budget of $14 billion (HEER). The money must be spent within a year of receiving it.
90% of the money goes to universities directly, according to a calculation based on the amount of full-time and part-time Pell grant recipients who aren't just studying online. The first half of each institution's allocation would go to students; the second half should be used for academic purposes.
The $3 billion Governor's Emergency Education Relief Fund (GEER), which governors around the country are administering to "significantly affected" higher education institutions and K-12 school districts at their discretion. Governors must award funds within one year of receiving them; and
$100 million in grants from the Department of Education's Project SERV, which are valid until September 30, 2021. Grants from Project SERV are intended to assist school districts and post-secondary institutions in recovering from abusive or stressful incidents that have disrupted learning. The funds will be used to facilitate remote instruction, counseling, and school disinfection.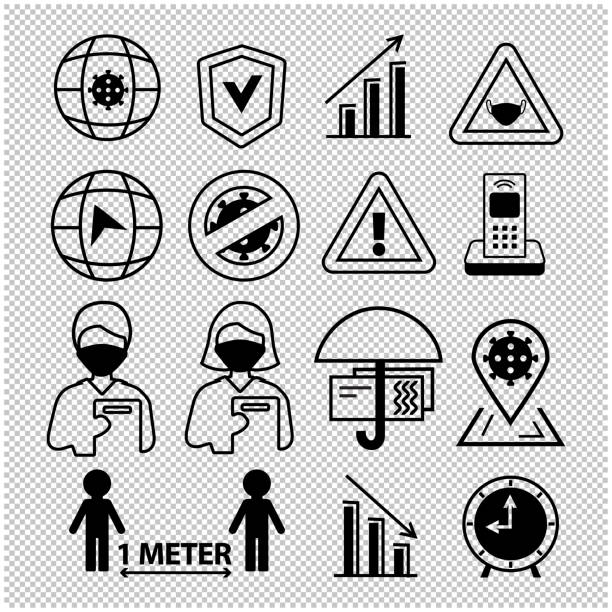 Who are the graduate students eligible to receive HEERF ll Funds from CARES Act?
The CRRSAA, like CARES, has no student eligibility requirements; however, universities must give priority to students who have exceptional financial needs, such as those who receive Pell Grants. The HEERF II funds are also available to online students. As a reminder, Education Secretary Betsy DeVos released an Interim Final Rule (IFR) on June 17, 2020, restricting eligibility for CARES Act emergency financial aid grants to applicants who meet the eligibility requirements for Title IV student aid under Section 484 of the Higher Education Act (HEA) following a complicated and contradictory introduction.
The IFR does not extend to HEERF II funds, according to the Department of Education, although they claim the Personal Responsibility and Work Opportunity Reconciliation Act (PRWORA) of 1996, which forbids such noncitizens from obtaining federal benefits, does apply to HEERF II funds, leaving DACA, undocumented, and international students ineligible.) It's worth noting that the Department of Education has yet to provide written recommendations about whether undocumented, DACA, or international students are eligible for these funds; however, a Trump administration official indicated orally that they are not.
How to Apply for CARES Act as a graduate student?
The CARES Act Higher Education Emergency Relief Fund-IHE/Student Aid provides funding to colleges so that they can provide emergency financial aid grants to students whose lives have been disrupted, many of whom are experiencing financial hardship and are struggling to make ends meet.
Instead of calling the US Department of Education directly, students can contact their schools for more information and guidance. Institutions are in charge of determining how grants can be distributed to students, measuring the cost of each student grant, and developing any grant-related advice or instructions for students.
What are the benefits of the CARES Act for graduate students?
Congress passed the $1.9 trillion American Rescue Plan Act, which is wonderful news for troubled students around the world (ARPA). The most recent COVID-19 relief program provides nearly $40 billion in higher education relief to both institutions and individuals. So, what effect would it have on college students?
Adult dependents 17 and over, which includes a vast number of college students, will also be eligible for $1,400 in stimulus aid payments under extended eligibility requirements.
Adult dependents who were formerly disqualified for tax relief unless they could be claimed on someone else's refund would now be eligible. This would help college students disproportionately, as it would add nearly 26 million additional recipients to those accepting direct cash payments.
The taxpayer who claims the student as a dependent must satisfy certain financial requirements: people must make less than $75,000 per year, while couples cannot earn more than $150,000.
Furthermore, until 2025, a clause of the bill exempts students from paying taxes on any student loan forgiveness. This is a small victory for those advocating for even larger student debt relief, such as the cancellation of tens of thousands of dollars in unpaid student loans.
Furthermore, one of ARPA's requirements is that at least 50% of the funds awarded to educational institutions go directly to students for emergency financial assistance.
Institutions would have some leeway in allocating funds to students, or as additional grants mostly to Pell Grant applicants or in some other manner making it more widely available. Previous qualifying requirements for additional financial assistance from universities, such as getting a social security number and being financially qualified, will continue to apply, with preference granted to those with "exceptional financial need."
Students may use the funds for any university-related costs, including child care, tuition, food, shelter, healthcare, and mental health care that may arise as a result of the coronavirus.
ARPA, which is now awaiting President Joe Biden's approval, is the biggest federal stimulus bill for higher education released to date.
The Coronavirus Aid, Relief, and Economic Security (CARES) Act, which was enacted in March 2020, set aside approximately $14 billion for emergency higher education funding through the Higher Education Emergency Relief Fund. The Coronavirus Response and Relief Supplemental Appropriations (CRRSA) Act of December allocated an additional $23 billion to higher education institutions.
According to the American Council on Education (ACE), this new round of relief, totaling $40 billion, is less than the expected $97 billion required for schools and students to recover from damages caused by the pandemic.
Similar Questions
Do US universities offer scholarships to International students ?
Is there any Scholarships Offered for Online Masters in Computer Science program?