Veterans education benefits enable qualified military personnel to earn a degree online at a low cost. By taking validated online classes, some veterans will also receive a free degree.
However, not all education benefits for veterans are created equal. Veterans' benefits vary depending on where they live and where they want to attend school. Distance learning systems, as opposed to campus degrees, are subject to different rules.
Any veterans may benefit more from the old Montgomery GI Bill (MGI bill), while others may benefit more from the newer Post-9/11 GI Bill, which went into effect in 2009.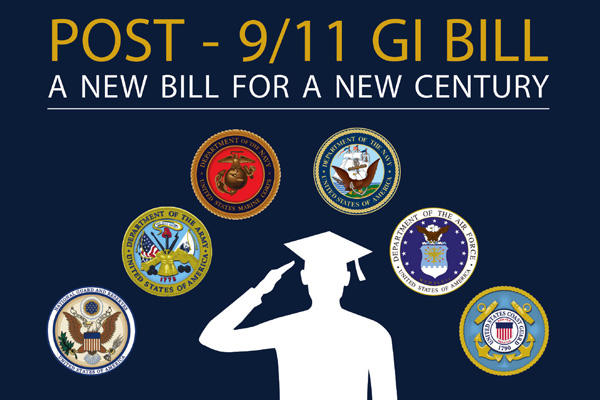 What is a GI Bill for graduate student?
To learn how the veterans' GI Bill works, it's worth going back in time to see when and why it was created. During WWII, President Franklin D. Roosevelt and members of Congress debated how veterans could be more prepared to return to civilian life while also trying to boost the economy. The Servicemen's Readjustment Act, signed into law in 1944, founded new hospitals, provided low-interest mortgages, unemployment benefits, and career counseling, and added new school benefits. By 1956, more than 7 million veterans had earned some kind of GI Bill benefit.
As the GI Bill has changed over the years, it continues to provide thousands of men and women with access to an education they would not have earned otherwise.
What is Post 9/11 GI Bill for graduate student?
The Post-9/11 GI Bill® provides tuition coverage to those who served in the military for more than 90 days after September 10, 2001. The size of your reward plan is determined by the amount of your active service. The Post-9/11 GI Bill® is the most available source of educational coverage for many veterans, so it's a good place to start when applying for yours.
The events of 9/11 necessitated an expansion of the original GI Bill. Today's GI Bill includes a slew of perks aimed at thanking our service members and veterans for their sacrifices and easing their integration back into civilian life. Beneficiaries, including children aged 18-33 and spouses, can also use the GI Bill to finance the following:
Tuition & Supplies
Home Loan Guarantees
Monthly Housing Allowance
Career Training
Am I eligible for Post 9/11 GI Bill as a graduate student?
According to the VA, to be eligible for the Post-9/11 GI Bill®, individuals must meet at least one of the following conditions:
Served at least 90 days on active duty (consecutively or with breaks) on or after September 11, 2001; or
Received a Purple Heart on or after September 11, 2001, and honorably discharged after any amount of service; or
Served for at least 30 continuous days (without a break in service) on or after September 11, 2001, and honorably discharged with a service-connected disability.
Certain service veterans who are eligible will be allowed to pass their benefits to family members. The US Department of Defense establishes the eligibility criteria and policy for transitioning Post-9/11 GI Bill® education benefits. Armed forces personnel may use the milConnect website to appoint, change, or withdraw a Transfer of Entitlement submission. Individuals who have resigned or been divorced are disqualified to name a transferee.
Benefits of using Post 9/11 GI Bills for your Grad School
According to the VA, eligible individuals can receive up to 36 months of benefits, which include:
Tuition and fees – The bill covers the full cost of in-state tuition and fees at a public institution for eligible individuals who qualify for maximum benefits. Charges for private and international schools are capped at an annual average that varies. The cap for the 2020-2021 school year (August 1, 2020 – July 31, 2021) is $25,162.14 per academic year.
Housing – The bill provides a monthly housing allowance ("MHA") depending on the cost of living in the area where the school is located for qualifying people who attend more than half the time. If a qualifying person uses Post-9/11 GI Bill® incentives only for distance-learning classes, the VA will pay a housing subsidy equal to 50% of the national average.
Books and Supplies – As of August 2020, qualifying persons will be able to receive up to $1,000 a year.
Relocation from a rural area – Eligible persons residing in a rural county (six or fewer residents per square mile) who must travel 500 miles to school or fly by plane will also be eligible for a one-time $500 payment.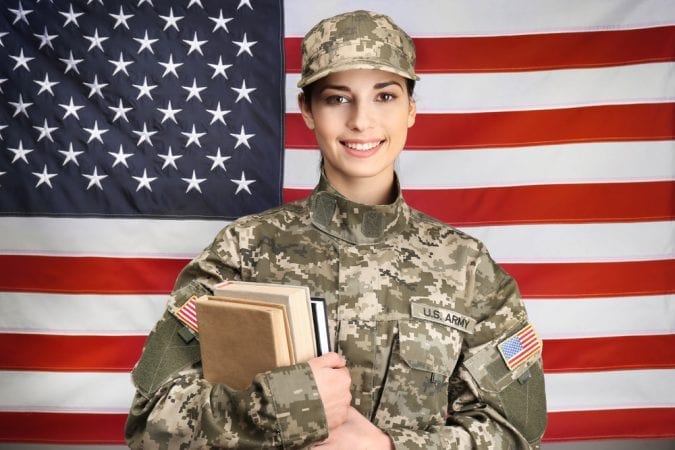 Benefits Calculation of using Post 9/11 GI Bills for your Grad School
The benefits level for a qualifying person is calculated on a percentage of the maximum benefit and is determined by the period of active service since September 10, 2001.
100%: At least 36 cumulative months
100%: At least 30 continuous days on active duty and discharged due to service-connected disability
90%: At least 30 cumulative months
80%: At least 24 cumulative months
70%: At least 18 cumulative months
60%: At least 12 cumulative months
50%: At least 6 cumulative months
40%: 90 aggregate days
How much Money does Post 9/11 GI Bill Pay for graduate school?
The Post-9/11 GI Bill covers tuition and fees, as well as a monthly living grant and a stipend for textbooks and materials.
The GI Bill pays all tuition and fees at the in-state rate for students attending public colleges and universities, but it does not have the same reach at a private or for-profit institution.
If the GI Bill does not cover the whole cost of your tuition, check to see if your school is a participant in the Yellow Ribbon scheme. This is a deal made by schools and the VA to divide education fees that are not covered by the GI Bill, minimizing or removing the price students would fund themselves. Currently, the scheme is only available to veterans and living dependents of service members, although it will be expanded to include active-duty personnel in August 2022.
This program is attended by a large number of colleges, including prestigious Ivy League universities. Check out the VA's website and see if your school is a member of the Yellow Ribbon Program.
How to use your Post 9/11 GI Bill as a graduate student?
Here's how to make the most of the GI Bill and start using the benefits.
Find out if you qualify for benefits. If you have been on active duty for at least 90 days since September 11, 2001, you might be eligible for partial GI Bill benefits. Whether you serve for at least 36 months, even if you serve on active duty for at least 30 days and are discharged due to a service-related injury, you are eligible for maximum benefits.
More information about eligible programs and benefits for the Post-9/11 GI Bill, as well as the older Montgomery GI Bill, can be found on the website of the U.S. Department of Veterans Affairs (VA).
Sign up for benefits. If you want to use the benefits on your own, collect the documents and go to the GI Bill website's How to Apply section for the online procedure, or apply by mail, in person, or with the assistance of a qualified specialist. You'll need your social security number, bank account direct deposit information, educational and military background, and basic information about the school or training facility you want to attend or are currently attending.

The application will be processed by a VA Regional Claims Processing Office, and the school will submit a request to the VA for tuition and fees, which will be paid directly to the school. Your housing allowance and book and supply stipend will be deposited directly into your bank account.
Get extra help from the Yellow Ribbon Program. The GI Bill covers the full cost of in-state tuition at public colleges and up to a pre-determined rate (adjusted annually) at private colleges. If you attend an out-of-state public or private college, or if you go to graduate school, your GI Bill payments will not be enough to offset your expenses. To further bridge the holes, many schools grant Yellow Ribbon scholarships that are funded by the VA.
To be qualified, you must be eligible for the full GI Bill benefits and apply to the college immediately after receiving a Certificate of Eligibility from the GI Bill service.
Visit the Yellow Ribbon Program at the GI Bill website for additional information.
Learn about transferring your benefits. One of the most advantageous aspects of the Post-9/11 GI Bill is the ability to pass payments to the spouse and children. They can use the benefits to pay for college. To be eligible for the transition, you must have been on active duty or designated reserve for at least six years, plan to serve four additional years and be registered in the Defense Enrollment Eligibility Reporting System (DEERS). For more information about eligibility and details about the application process, visit the VA's GI Bill Transfer website.
Similar Questions
Do US universities offer scholarships to International students ?
Is there any Scholarships Offered for Online Masters in Computer Science program?