A food scientist's job is to study, create, and evaluate various ingredients and foods, ensuring that they are healthy for consumption by humans. To develop new technology and methods of food manufacturing, distribution, and packaging, they use their knowledge of life and physical sciences. Regulatory elements are often applied, ensuring that the final product meets the quality and safety requirements as specified by that country's food laws and regulations. To specify specific nutritional details for product labels, they use analytical techniques; study new ways to keep food fresh and healthy for a longer duration; focus on manufacturing methodologies to minimize time and expense while retaining nutrients and quality; ensure that the food is nutritious and that there is no chance of contamination.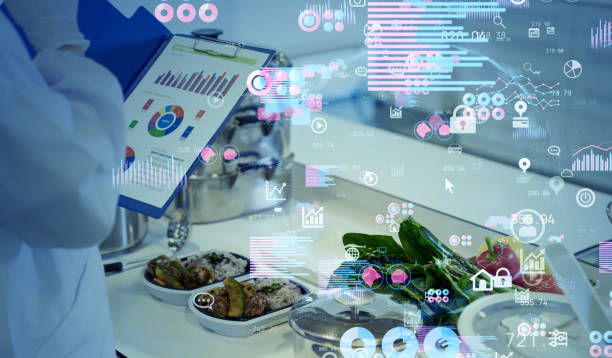 In the private sector, most food scientists work in food manufacturing firms' R&D divisions. As quality management officers or manufacturing managers, many work in manufacturing plants. Some are active in university teaching and research. Others operate in food products and technology distribution or ads.
What is a Masters in Food Science?
Food science is a field of applied sciences that incorporates the basics of biochemistry, physical sciences, and chemical engineering to research the physical, chemical, and biological essence of food products. Food science (or food technology) deals, in plain terms, with the creation, refining, storage, storage, and delivery of food.
Food science's ultimate aim is to recognize food production values and to increase the quality of food for the general population. Whatever food item (especially packaged ones) you see in the supermarket (or retail store), a food scientist, food technologist, or food engineer has made some contributions.
What are the responsibilities of a Food Scientist?
Researching new cost-reducing production technologies that satisfy the needs of consumers and regulations.
Communication with the related parties on food security and safety issues.
Using the formulation tools to build and upgrade formulations.
From conceptualization to launch, working on new goods.
Sales samples for assembling and delivering.
Updating stock information sheets for the planning of distribution and revised labeling.
Analysis of data recording, reviewing, and summarizing.
Coordinating autonomous research in labs.
Updating the MRP system and managing it.
Adhering to GMP and other laws for safety.
Doing other supervisor-assigned tasks.
How to Become a Food Scientist?
To become a food scientist, you need a combination of Physics, Chemistry, and Biology (PCB) in your 10+2 and possibly Mathematics as well. Ideal classes are 3-year or 4-year degree courses in Agricultural Science, Food Processing, Food Science and Technology, or Food Science and Agriculture at bachelor's level.
Biotechnology, microbiology, biochemistry, industrial chemistry, chemical/process engineering, nutrition, pharmaceutical sciences, etc. are alternate classes.
You would need a higher grade to get a job in R&D, QC, and QA (Masters or Ph.D.). By obtaining a higher degree from overseas, you will gain more benefits. An MBA would be very useful if you are more geared towards the positions of advertising and promotion (product/brand management).
Jobs and Careers in Food Science & Technology after completing an Online Masters in Food Science
Food Scientist and Technologist
A variety of approaches are used by food science and technologists to analyze the food material. They use the knowledge they find to produce new food products or to increase the value, production, packaging, and availability of current food products. Apart from becoming interested in food processing, the career of a food scientist may often entail regulatory obligations. They can analyze methods used in food production facilities to ensure that food safety requirements are met and, where appropriate, to implement regulations. Other practices can include exploring new food sources, checking for dangerous additives or pollutants, and more!
Food Science Technician
In their research, food science technicians, also referred to as food analysts, offer assistance to food scientists and technologists. They carry out systematic assessments for the quality safety, quality management, and content analysis of food products. Technicians in Food Science collect and preserve data derived from their laboratory studies. In order to distinguish products and tests or compare findings with traditional tables, technicians evaluate outcomes. They make sure the food products and packaging conform with the specifications required. Based on their outcomes, food technicians may be responsible for writing reports. Technicians are involved in the cleaning and repair of laboratory instruments.
Consumer Safety Officer
In processing facilities, consumer safety officers perform inspections to ensure that their food safety programs are correctly built. They also make sure all the processes are fully operating. To support compliance efforts, CSO will perform investigations and collect information.
Food Inspector
For public consumption, food inspectors ensure the quality and freshness of food. They audit slaughterhouses and processing plants to ensure that federal agricultural legislation and regulations pertaining to the production of beef, poultry, and eggs and their refined by-products are complied with.
Food inspectors may make progress in working as inspectors for consumer protection. These inspectors reside in privately operated beef, poultry, and egg processing plants and ensure that safety sanitation standards are met by plants. Another role that food inspectors can undertake is that of an inspector for imports. Such workers work at ports or other points of entry to the United States and ensure that the items transported are secure.
Food Policy Analyst
In the development and assessment of government policies, policy analysts are involved. They can collaborate with groups such as associations or agencies that are non-profit. Analysts of food policy can concentrate on issues such as food safety and development, programs of nutritional assistance, and related foreign relations. Usually, researchers are interested in studying the impacts of legislation. Analysts gather information and formulate data and analyses that can be used to solve challenges later.
Jobs Salaries and Career after Masters in Food Science - Updated 2021
Best Graduate Programs in Food Science in Utah - Updated 2021
Best Graduate School Programs for Food Science in West Coast - Updated 2021
No Minimum GRE for Admission to graduate programs in Food Science - Updated 2021
Find Food Science masters degree program based on GRE score
Search for Graduate Programs in Food Science
Similar Questions
What are the minimum GRE score requirements for graduate admission in Iowa State University for Food Science?
Are the Master's degree requirements in food science different from any other program?
What are the admissions requirements for masters degree programs?
What are the GRE requirements for graduate program in Nutrition Science?
Check College match for Food Science Graduate program from GRE score