When you're in the middle of a work hunt and you've given it your all, sometimes despite your best efforts, you just can't find a job.
It can be disheartening not to see the fruits of your work but don't give up. When you can't find a job, you can make your job quest a success by following a few easy tips!
Can you get a Job after completing your Masters Degree?
More and more positions are requiring candidates to have a master's degree. If you're thinking about making this significant time and financial investment, you'll need to know which degree form is ideally suited for the industry you want to work in. Obtaining a master's degree is not always as desirable as you may believe.
Is it easier to find work if you have a master's degree? Both yes and no. A degree of any kind will help, but it will not guarantee you a job. A Master's degree is required in some areas, but your experience and portfolio are more valuable in others. A master's degree will significantly increase your salary, sometimes by 15-20%, while also improving your overall credibility and educational value to your employer.
Committing to your education is great, but it is also costly and time-consuming. Before you take out tens of thousands of dollars in student loans, read this guide, which will cover the sectors that are increasingly needing a master's degree, the ones that aren't, and the total value of that master's degree. As you learn, keep your professional aspirations and long-term ambitions in mind so you can determine which direction can give you the most in the long run.
Why some corporations require a Master's Degree?
Some companies use the degree to screen out candidates. Assume you are a human resources officer who is reviewing 75 applications. You will conclude that an applicant who is willing to pursue a higher education has demonstrated two attributes that can benefit a business.
First and foremost, the individual has shown a willingness to work hard. Furthermore, the candidate has shown a determination to succeed. Both of these characteristics can be developed as the employee transitions from book learning to what is required to succeed in industry.
Industries that are more likely to require a Master's Degree
To assist you in making your decision, the following sectors are more likely to need master's degrees from their workers. If you want to advance professionally in either of these fields, this will improve your decision.
The fastest-growing industries needing master's degrees more and more are:
Law enforcement (Federal)
Engineering
Health and medical industries
Psychology
Education
Leisure and fitness studies
Multidisciplinary studies
The top-paying jobs for those that have achieved a master's degree are:
Social worker
Dietitian
A counselor or any kind of therapist/psychologist
Criminal Justice Educator
Nurse Practitioner or Director of Nursing
Economist
Computer Software Engineer
CEO
Industries that do not require a Master's Degree
Without a master's degree, you can work in the following industries. This is not to assume that you do not need a master's degree to work in the following industries. It will still assist you in obtaining a master's degree and cannot seriously affect you. You will be more trained, accustomed to difficult circumstances and deadlines, and better prepared for a master's degree.
However! If you are uncertain whether you want to spend more years in school or risk incurring tuition debt, here are some industries where it does not make a significant difference.
Some top-paying jobs that may not need a master's:
Computer Architect
Computer Programmer
Public School Teacher or para-educator
Translator or Interpreter
Administrators
Accountants
Mechanical Engineers
IT Specialists or Analysts
Market Research Analyst
Communications Specialist
Business Analyst
Project Manager
Sales Manager
Financial Manager
Advertising Manager
Human Resources Manager (or most any kind of manager)
Again, having a master's degree will increase your pay for either of these positions, but you can be hired and succeed with only a bachelor's degree.
Will a Master's degree make it easier to get a job?
It depends on why you ask.
According to the Bureau of Labor Statistics' Earnings to Education Chart, which you can find here, there isn't much of a gap between a bachelor's and a master's degree. According to this report, those with a Master's degree earn just marginally more.
However, according to the National Association of Colleges and Employment (NACE), "a graduate with a bachelor's degree in computer science is estimated to gain a starting salary of $68,103, while a computer science major pursuing a master's degree this year is predicted to earn $82,275, representing a more than $14,000 difference."
According to The Washington Post, it does not matter what degree you get in some cases. Their chart of annual earnings for various degree levels reveals that a Communications major would earn the same amount with a BA or MA, with only a PhD significantly raising their pay.
This is not to suggest that you should not pursue a master's degree or continue your education beyond the bachelor's level, but it may not be financially beneficial.
Potential Reasons- Why Graduates Struggle?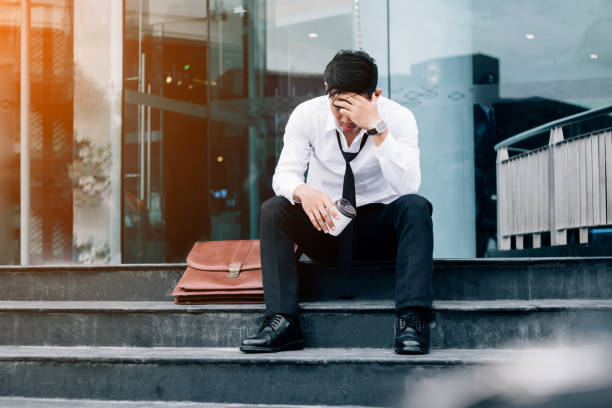 There are several explanations why graduates fail in their job quest, ranging from local economic problems to undervalued majors. Aside from personal factors, there are larger issues that many students and recent graduates face, such as:
High competition
Little work experience
Few or no skills
Little networking
Lack of follow up
Lack of communication skills
Uncertainty with major
High Competition
With so many college students, competition for work on graduation day is fiercer than ever. Some sectors have higher levels of work competitiveness than others. And with outstanding grades, it becomes more difficult for individual graduates to stand out.
Little Work Experience
Not every student works his or her way through college. Many that do sometimes work outside of their area of expertise. Many work postings, whether they advertise an entry-level role or not, require some level of experience. Many graduates find it difficult to meet this requirement after college.
Few Or No Skills
Experience brings useful qualities, some of which individuals can only acquire on the job. Many with no work experience reach the job market with a limited set of skills on their resume. Employers look for specialized skills when filling positions. They disregard resumes that do not have them.
Little Networking
Exchanging knowledge and sharing mutual interests with other people can also contribute to job opportunities. Individuals with no job experience, on the other hand, have few networking options. Some colleges and universities organize networking activities, but attendance is entirely voluntary.
Lack Of Follow Up
Many recent graduates underestimate the importance of following up. Following the completion of an interview process, many organisations give more weight to those who follow up. Students are in situations where they focus their entire attention on the next opportunity rather than writing a thank-you email to the previous one.
Lack Of Communication Skills
Many of the items on this list are the result of the same problem: insufficient work experience. The same truth is also at the root of a lack of communication skills. Jobs, no matter how small, provide valuable learning opportunities in communication. Each communicative activity, whether it's talking to a customer or emailing a supervisor, requires practice to get correct.
Uncertainty With Major
Some students learn after graduation that they have lost interest in their majors. Others discover a serious scarcity of work opportunities in their desired area. Students face a critical decision at a young age that will have far-reaching consequences for the rest of their lives. Some make wise decisions, while others actually need more time.
Do these if you can't find a job after completing a Master's degree
1. Practice Your Interviewing Skills
Congratulations on reaching the interview stage of the application process! However, if such interviews do not result in work offers, it might be time to improve your interviewing skills. You should practice with friends, colleagues, or even fellow job seekers who can give advice about what you're doing well and where you can improve.
If you have a friendly relationship with a career mentor or a former boss, ask if they will do a mock interview with you as well. If not, you may want to look into online career coaching to get positive and actionable feedback. With the majority of interviews taking place online these days, it is also beneficial to plan for the remote interview process in order to set yourself up for success.
2. Customize Your Application
When applying to several positions over the course of a few days, weeks, or months, it can be tempting to use the same resume and cover letter with minor changes here and there. Employers, on the other hand, want candidates who are a better match, so taking the time to tailor your resume and cover letter to each role will help you stand out from the crowd.
Keep in mind that one of the reasons you aren't finding work is that the applicant tracking system (ATS) isn't picking up your details based on keyword searches. Using important keywords that the ATS has been programmed to search for in your resume and cover letter will give you an advantage in the application process.
3. Network
It can be difficult to put yourself out there to expand your network, particularly if you are introverted. However, networking is one of the easiest ways to meet new people and create leads for your job quest. Although most in-person networking activities have been canceled due to the pandemic, there are many online networking events you can participate in from the comfort of your home office that can produce excellent results.
4. Talk To Friends And Network
If your friends and former classmates are unaware that you are looking for work, they will be unable to assist you. Don't beg for assistance, but please let people know you're looking (and what you're looking for).
Try to assist them as well. Inform your friends if you come across an organization that is recruiting for a job that one of their friends is looking for. That way, they'll remember you for the same reason. Or they can discover that the same organization has a job opening for you as well.
5. Talk To Professors And Colleagues
If you're a recent graduate looking for your first job in your profession, reach out to your professors for assistance. They are normally connected to a few employers in some way. If not, they can at least give you advice or write you a recommendation letter.
Most professors want to support you, and it helps your school's image if more students find work in their profession after graduation. They can't help you if you don't ask.
6. Consider relocating
Looking for work outside of your area, or even your state can be beneficial at times. Avoid moving before you're hired, but consider making a list of places where you'd like to develop your career and life, and then start looking into opportunities.
7. Start your own business
If you are having difficulty finding work, you may start a company that focuses on your area of expertise. Owning your own company can be a challenging and fulfilling opportunity that will likely attract potential employers, whether you want it to be profitable or just a way to make money and gain experience.
Similar Questions
What are the Best Courses Available in Data Analytics?